What's Happening at Top Event Ideas
Featured highlight: The Passing Zone
Top Events has gathered some of the most amazing event artists who are perfect for your upcoming event or engagement. We know that this time is a difficult one for all of us and events have had to be postponed or cancelled until we get back to a normal life. For this reason, many artist are looking to engage with their audiences in new and exciting ways. Let's take a look at how our artists are coping with this unfortunate time in April 2020.
Top Artists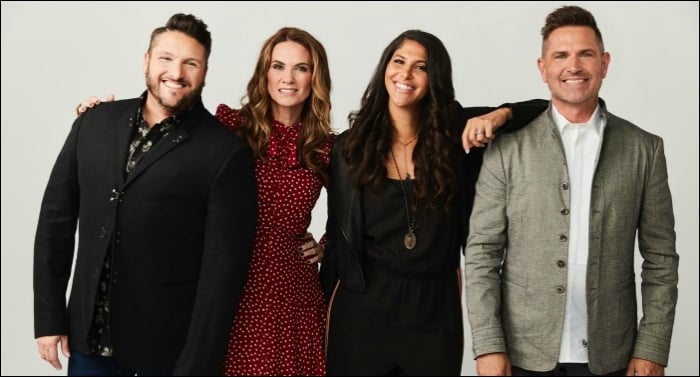 Fresh off the release of their new album, Called, Avalon was forced to cancel the second half of their US tour. But Avalon has continued to engage with their fans through social media, including a Facebook Live event with their own Jody McBrayer where he performed songs of hope. Look for more Live events with the band on their Facebook page and stream the new album here.
Formed in 1995, Avalon's members deliver a message of hope and love from Jesus Christ through their music. They have produced several albums, received three Grammy nominations, an American Music Award and many Dove Awards.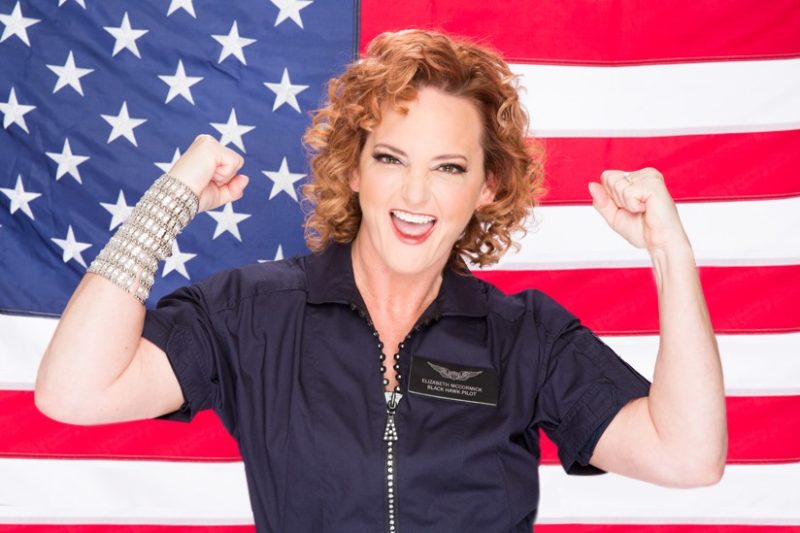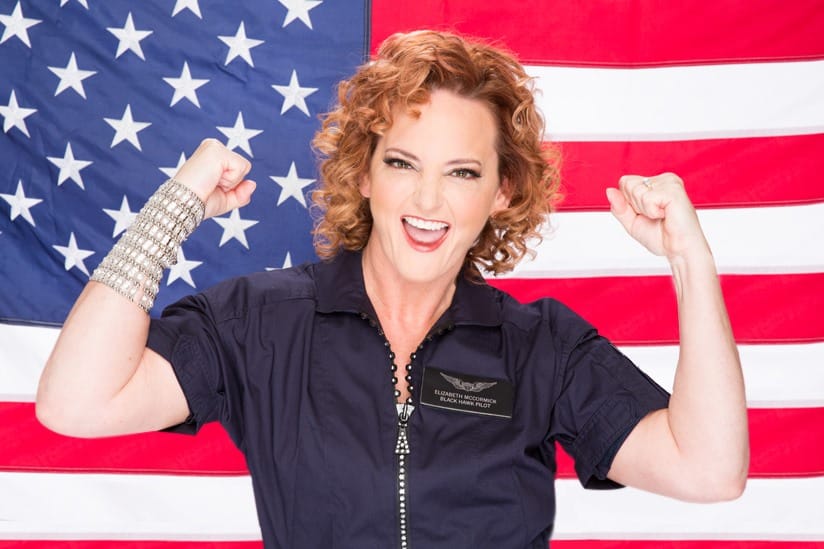 Elizabeth McCormick is a keynote speaker, US Army Black Hawk helicopter pilot, and author of The P.I.L.O.T. Method. She inspires audiences with her experiences and stories from her years as a Black Hawk Helicopter pilot and turns them into lessons that you can understand and use. Elizabeth has been keeping busy conducting virtual training for the National Speaker Association about maintaining or growing their speaking business during the COVID-19 epidemic. Her Facebook page is a constant source of encouragement for everyone wanting to find inspiration during these difficult times.
"Goals don't get accomplished by themselves, start by writing them down then taking a step every day toward that goal." – Elizabeth McCormick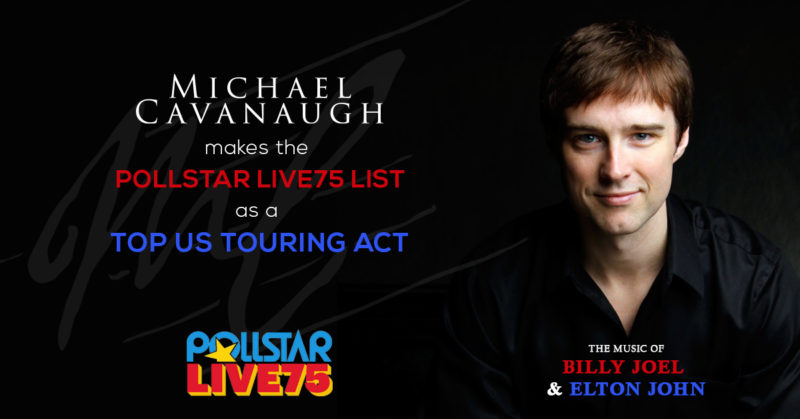 Michael Cavanaugh has toured the world performing the songs of Billy Joel, Elton John, and his own original music. Michael is another of our artists who has been forced to leave the road and find innovative ways to entertain his fans. Always eager to perform, you can find him playing music from his home in a series of Live From My House episodes on his Facebook page. Fans can submit requests during the shows making for a unique, interactive experience!
Make sure to stay up to date on the status of his live shows so you don't miss out. You can also follow him on Facebook, Twitter, Instagram, and YouTube.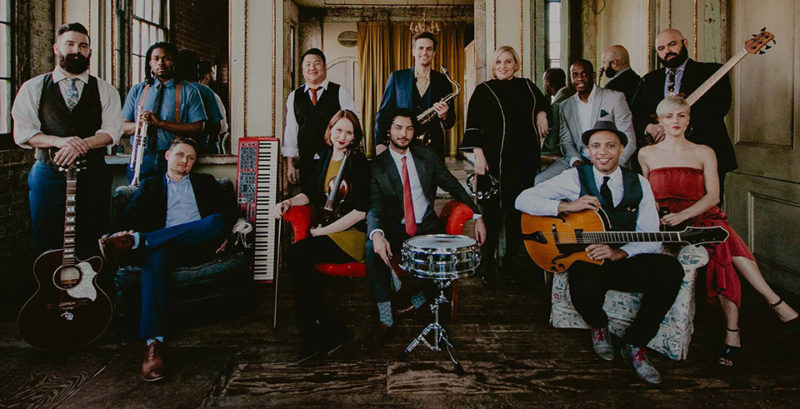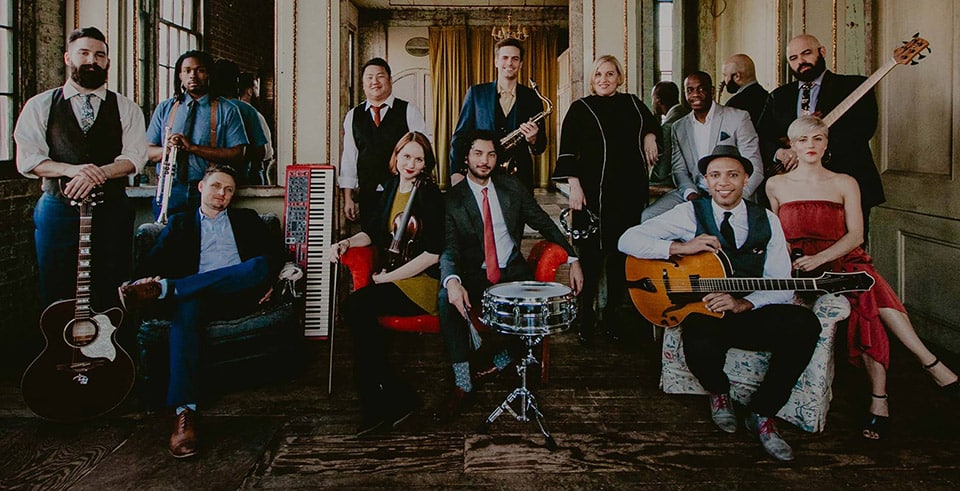 The Silver Arrow Band has been delighting audiences and performing at showcase events and weddings since 2012. With the temporary disruption of their live performances, the band has launched a new series of live performances on Instagram Live. Come hang with them for live sessions of The Simple Stage, intimate sessions with their talented family of musicians.
"We're so excited to launch this project and hope to lift your spirits with the music that has always lifted ours." – Silver Arrow Band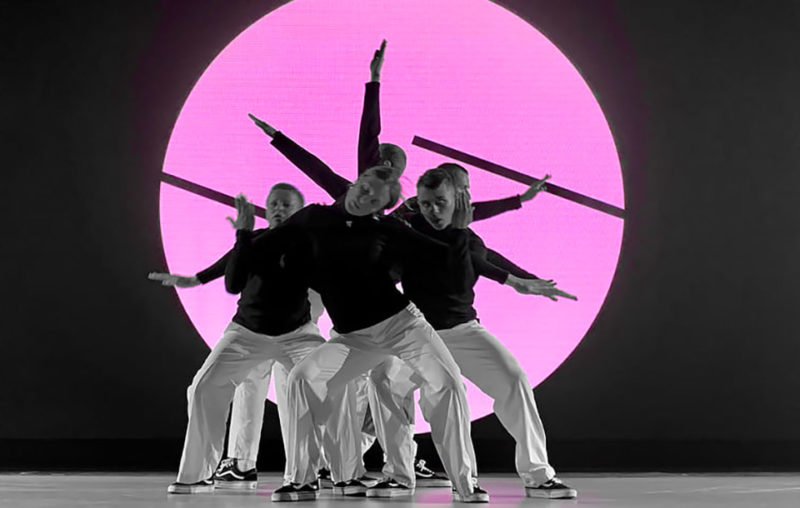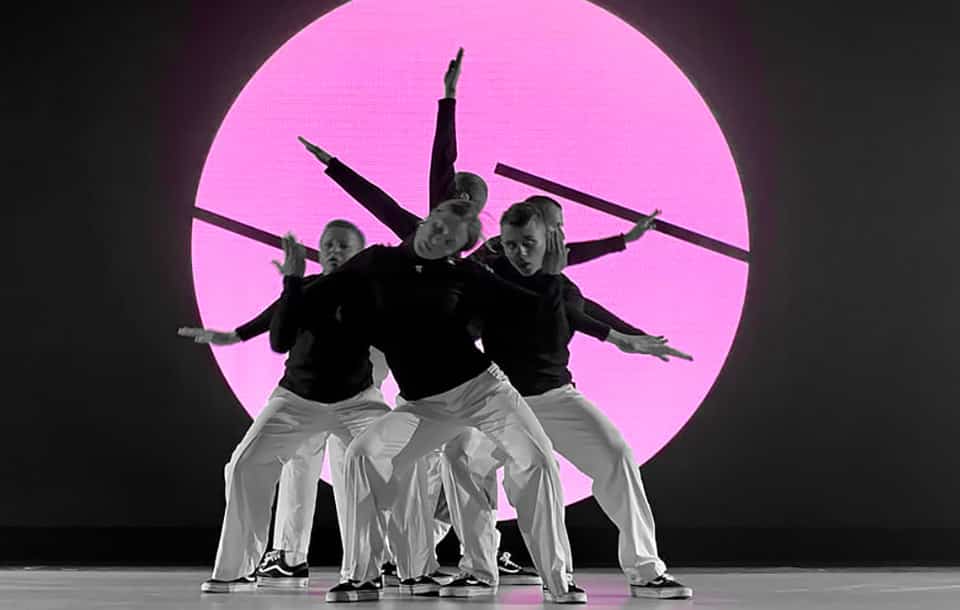 Freckled Sky is comprised of an elite class of artists, speakers, dancers, and technological geniuses.  Together, they combine different media elements to create one-of-a-kind visual masterpieces that stun audiences. Their latest multimedia story "Marionettes" was created for America's got Talent: The Сhampions 2020. They combined technologies and human talent, mixing in a few miracles, aimed to spark the deepest emotions of the audience.
Featured Highlight
The comedy/juggling duo have been leaving audiences laughing and stunned with their amazing feats of skill and witty banter. Now, they have created their latest way to keep you entertained during your corporate online meetings: Virtual Meetings with The Passing Zone! Choose from live keynote performances, pre-recorded performances, short videos to open or close your meeting, or even an online juggling workshop! The Passing Zone can be a part of your virtual meeting, or can be an entire virtual event themselves. Spice up any online communication you are having with your people, whether it be part of a virtual meeting, or a way to give your people something fun and uplifting.