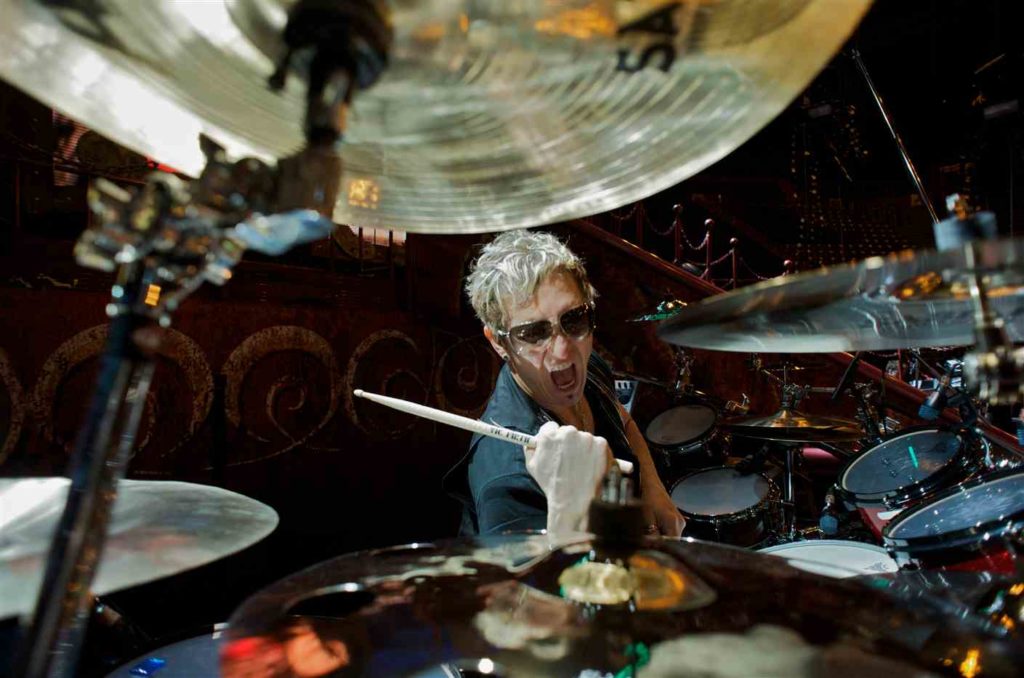 Mark Shulman is a corporate speaker, author, and musician who has performed for more than a billion people in his 28-year career. Though these three titles are impressive, they do not tell the full story of who Mark Shulman is, nor do they accurately detail his vast capabilities. Mark is also co-owner, audio engineer, and music producer at West Triad Studios in Venice, California where he has written songs for artists such as Cher. Somehow, Mark still finds time to teach at the Los Angeles Music Academy and put on drum clinics all over the world. Lets' start from the beginning.
Mark Shulman was born and raised in Portland and claims that after seeing the Beatles perform on the Ed Sullivan Show at the age of 3, he knew he wanted to be a professional drummer and musician just like Ringo. Mark went on to become a classically trained cellist, playing with the Los Angeles Junior Philharmonic. He has been apart of several bands over the years, joining his first band at the age of 9 and played his first professional gig at the age of 12.
In the mid-1990's, Shulman played the sticks for the band Simple Minds and their album Good News from the Next World. This album took the world by storm and reached number 2 on the UK's Top 20 hits. At the end of the Simple Minds tour, Mark went back to session work.
Marks' amazing talent as a musician has led him to be one of the most in-demand drummers in pop and rock; he has been Cher's drummer since 1999 and tours frequently with Pink. Mark has had the opportunity to perform with other incredible artists such as Sheryl Crow, Stevie Nicks, Destiny's Child, Billy Idol, Velvet Revolver, Foreigner, Udo Lindenberg and Eikichi Yazawa.
His incredible experience led him to write a book entitled Nerve Breakers that is centered on defeating anxiety and reaching one's top ability. For the book, Mark interviewed nearly 50 "high performance" individuals to help encompass what overcoming stage fright really looks like.
All his tours have a story that has left Mark inspired, which is accurately portrayed through all aspects of his work. Rather you are looking for a musician for your event or an incredible speaker whose stories will leave your audience in awe, Mark will do just that.