Updated monthly.  Last updated: March 2020
Find out why Avalon was chosen for our top artists.
$ – less expensive | $$$$ – most expensive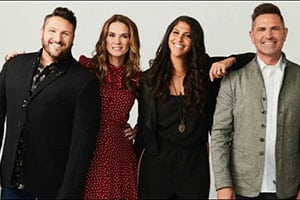 Formed in 1995, Avalon continues to take the Christian music scene by storm. All four members of the band host a desire to deliver a message of hope and love from Jesus Christ through the songs that they sing. Avalons continued success and the large following shows that they have been able to do just that.
Several albums, three Grammy nominations, an American Music Award and countless Dove Awards later, Avalon continues to be a force to be reckoned with.
Avalons captivating performances provide their audience with true religious experience, not just show. If you are looking to host an unforgettable night, Avalon has both you and your guests covered.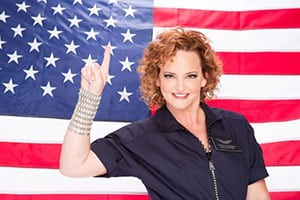 Black Hawk Helicopter Pilot and author of The P.I.L.O.T. Method, Elizabeth McCormick travels the globe to share her story. As a professional speaker, she provides keynotes at conventions, association meetings, conferences, and corporate events. Her story is empowering, uplifting, and relatable even if her experience is vastly different than most. She uses her time as a Black Hawk helicopter pilot and Chief Warrant Officer for the U.S. Army to inspire others.
Her most requested motivational and entertaining keynote is called "YOU. In the Pilot's Seat." In this keynote, she shares her professional development secrets for success and how to overcome obstacles. Her other keynote options include a management motivator that highlights important leadership skills, or the "Stay Alert- Stay Alive" option which teaches how to encourage and emphasize safety measures. She offers a workshop training model as well called "The P.I.L.O.T. Method" where she reveals her business success formula from her book.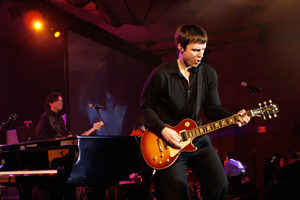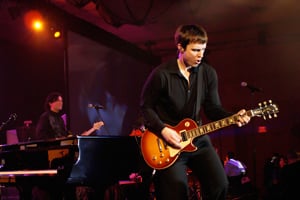 Michael Cavanaugh is the new voice of American Rock n' Roll.  In 2000, Michael received an offer that would unknowingly change his career, with the opportunity to play in Las Vegas at the New York, New York Hotel and Casino. This is where he was spotted by Billy Joel, who joined him on stage and the rest was history! It was here that Billy decided he found his new piano man and hand-picked Michael to star in the Broadway Musical Movin' Out where he received both Tony and Grammy nominations in the lead role.   He currently tours the country playing the American Rock and Roll Songbook with the most renowned symphonies in the country, including playing with the Boston Pops on July 4, 2015 in front of an estimated crowd of 500,000.   In 2017, his album "The Way I Hear It" debuted at #17 on the Billboard HeatSeekers chart.
There are many unique aspects of a Cavanaugh performance.  He offers multiple band configurations (solo, trio and full band) to meet many different budgets and sizes of audience.  Adam Kahan, of Empire Entertainment, called Michael the best value for corporate entertainment "dollar for dollar, bar none." Michael's specialty is music that rocks! His set list varies based on the audience, and generally includes hits from Billy Joel, as well as well-known songs from the 50's to present chart toppers.  While generally including hits from Billy Joel, it also includes well known songs from the 50's to today based on the audience. Michael will cater his set list to what your audience wants to hear, so you know your attendees will have a rockin' time!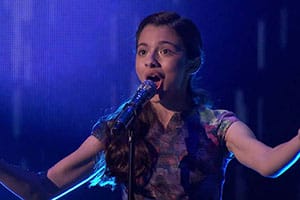 Romania's Got Talent winner and America's Got Talent Finalist, Laura Bretan, stuns those around her with her incredible voice. After her audition on AGT, Simon Cowell said, "I have NEVER heard anything like this in all my years I've been doing this show! THIS is why we made this show. To find people like YOU!"
Her performances have been seen by tens of millions of people around the globe. This has led her to perform with artists such as David Foster, Michael Bolton, Toto Cutugno, Ricchi e Poveri, Ethan Bortnick, Matteo Bocelli, Victor Micallef and in a line up with Jay Leno and Trisha Yearwood.
Laura's powerful voice leaves audiences captivated and in awe that someone so young displays such incredible vocal talent. If you are wanting a performance that your guests will remember for a lifetime, Laura Bretan will provide just that.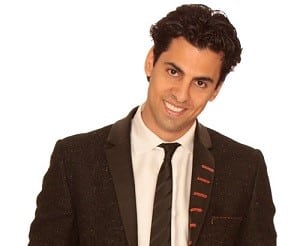 Shimshi is an illusionist and mentalist. He found his break on America's NBC hit "America's Got Talent" where he was the last magician standing. Shimshi has performed at many events and for thousands of people. His magic and mental illusions are otherworldly and are sure to entertain even the most skeptical.
MindPlay is Shimshi's one man Mentalism show. This show is highly entertaining and involves audience participation. Shimshi's talent has left audiences gasping for over 20 years across the world. From items defying gravity to him knowing information that would usually be impossible for him to know unless he knew them (like the name of their first love or even their birthday), his performance will make you question the concept of "impossible."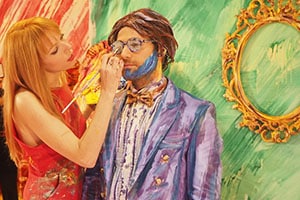 Alexa Meade
$$
Art comes in many forms: for Alexa Meade, art is three-dimensional. Instead of perfecting her craft only on flat surfaces, she has developed custom techniques that allow her to paint objects like people to make them appear as flat canvases.
Alexa's art has been exhibited at The Smithsonian National Portrait Gallery, the United Nations building, The Lincoln Center, and the Grand Palais. She has had many pieces commissioned by companies such as MINI Cooper, Sony, Porsche, and Ralph Lauren. She has worked with David Blaine (magician), Lil Buck (dancer), Ariana Grande, and spacetime researchers at the Perimeter Institute for Theoretical Physics.
She didn't just fall into art as a career and become famous overnight. In fact, she didn't plan to be an artist at all. Head over to our blog to learn more about Alexa's journey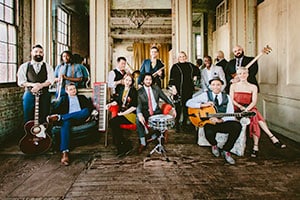 Formed in 2012, the Silver Arrow Band came together to share their passion for music with the New York City Community. Powered by unbreakable harmonies and incredible instrumental sound, the Silver Arrow Band has over 200,000 views of their performances on YouTube and has quickly become a sought-after household name.
It's safe to say the Silver Arrow Band are live music experts, offering different band configurations so they are ready to work with a diverse range of budgets and audience sizes. Some of the bands and artists they have performed with include, Beyoncé, Bon Jovi, Carly Rae Jepsen, Jay-Z, Justin Timberlake, Lady Gaga, Macklemore, Stevie Wonder, and Taylor Swift.
The band's captivating, high-energy performances carry people to the dance floor and make it impossible TO NOT have a great time. Let's face it, the Silver Arrow Band is a group that knows how to entertain and is ready to fill the dance floor, taking your event to the next level.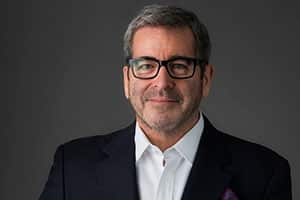 Emmy Award winning reporter, Miles O'Brien, is a force to be reckoned with. For over 30 years America has faithfully relied on Miles to learn about science and technology, amongst other prevalent topics. He has spent his life working to educate the world, while anchoring for stations such as CNN, MOBProd and PBS NewsHour.
Miles' fun and engaging multimedia talks about space, aviation, science, technology, media and journalism leave audiences mesmerized. If you are looking for a speaker for your next event that will captivate your audience while educating them, look no further. Miles has you covered.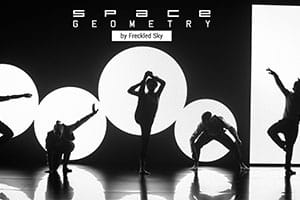 Freckled Sky is comprised of an elite class of artists, speakers, dancers, and technological geniuses. Their dynamic group is a great event for corporate events, product launches, trade shows, award galas, private events, and even music concerts. Our events are brought together through collaborating with clients and create a one-of-a-kind experience in-line with the client's vision.
Freckled Sky has won a variety of awards and have worked with several artists since their time on America's Got Talent. They worked with Paula Abdul on her "Straight Up Paula!" Tour and were the face behind P!nk's sensational water show at the 2019 BRIT Awards.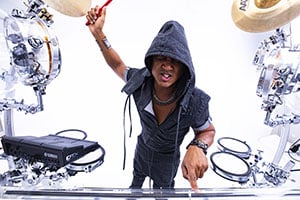 Ravi Drums is a Music Revolution! He has far-exceeded anything ever done by any other drummer before. He doesn't play a typical drum set, but rather a custom NASA-designed drum rig with a dream screen that looks like it came straight from the set of Star Wars!
DJ Ravi has performed at a variety of private events for celebrities like Michael Jordan, Quentin Tarantino, Carson Daly, Halle Berry, and Will Smith as well as corporations such as Nike, Access Hollywood, HBO, Diesel, Louis Vuitton, Mercedes Benz, HBO, Fox, and Diesel. He was featured in "The Matrix Reloaded" and a GAP commercial! It is said that a DJ Ravi show makes "every night feel like New Year's Eve!"
Get on the List
We create our lists of top 10 producers and entertainers by crowdsourcing information from entertainers, event producers, conference planning organizations, event planners, and more. We research industry-related blogs, take information from social media, and talking to managers, buyers, agents, and production companies. Our Top 10 lists are updated monthly with the latest producers and artists that are at the top of their game. We have taken the footwork out of finding the best in event entertainment. If you feel we are missing someone that you believe should be on the list, let us know by reaching out here.