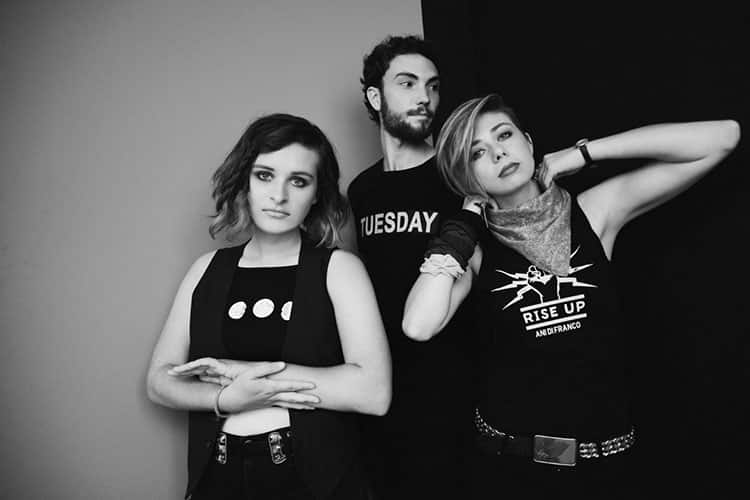 The Accidentals formed in 2011, and you could easily say it was by accident (though that isn't how their name came about). Larson and Buist met in Traverse City, Michigan, during their High School orchestra class where they teamed up for a class project.
The bands' name is said to have come about as an ode to the accidental note in music. The term 'accidental' refers to a note with a sign above or to the left of it allowing the musician to know that the note must change pitch.
Larson and Buists talents are undeniable, and they were a hit from the start. Between 2012 and 2013, the Accidentals performed more than 500 live shows while still maintaining a 3.9+ GPA. During 2013 and 2014, the duo continued to take over the industry opening for artists such as Brandi Carlile, Andrew Bird, and Dar Williams. It should be noted that by the end of 2014 the band went from duo to trio as they hired Michael Dause as their full-time percussionist. Then in 2015 during the Accidentals "Making it Happen" tour, the band received high honors at SXSW's.
As their popularity continued to increase, the Accidentals went on to sign with Sony Music Masterworks in 2017 and are currently recording their new album, Vessel, which will be released sometime next year.
When asked about the Accidentals, NPR said, "They display equal interest in the focused musical forms of indie rock and pop and the expansive potential of orchestral arrangements, jam band open-endedness, and impressionistic singer-songwriter expression." Playing a combined 20 instruments, their raw talent will impress everyone who surrounds them. If your event goal is to have your guests move their dancing feet to some incredible tunes, the Accidentals have the job covered.