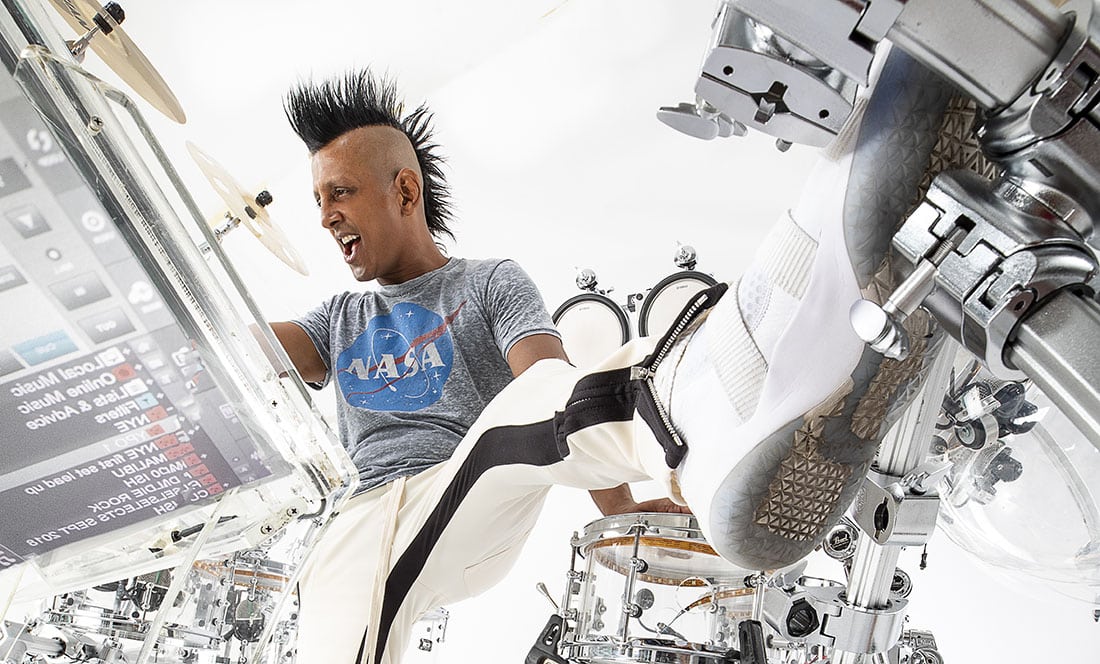 Ravi Drums is a Music Revolution! He has far-exceeded anything ever done by any other drummer before. He doesn't play a typical drum set, but rather a custom NASA-designed drum rig with a dream screen that looks like it came straight from the set of Star Wars!
DJ Ravi has performed at a variety of private events for celebrities like Michael Jordan, Quentin Tarantino, Carson Daly, Halle Berry, and Will Smith as well as corporations such as Nike, Access Hollywood, HBO, Diesel, Louis Vuitton, Mercedes Benz, HBO, Fox, and Diesel. He was featured in "The Matrix Reloaded" and a GAP commercial! It is said that a DJ Ravi show makes "every night feel like New Year's Eve!"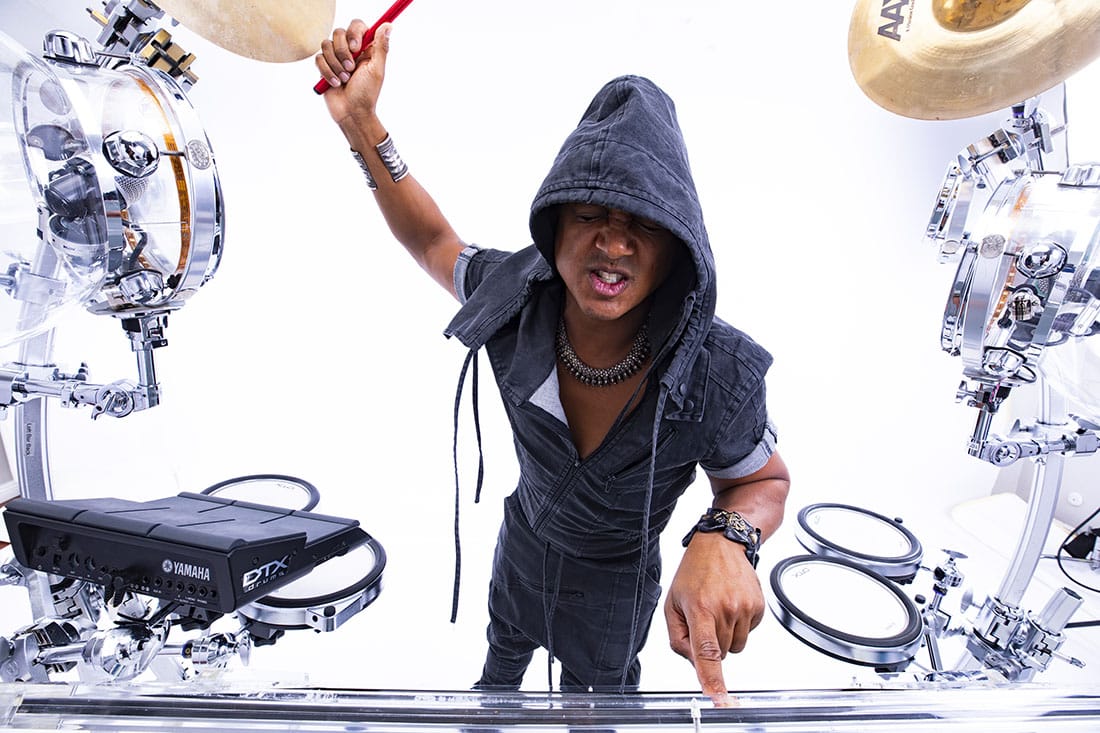 Another pat on DJ Ravi's back is for his performances as Howie Mandel's sidekick on the hit show "Howie Do It!" He was also Paula Abdul's music director for "Live to Dance." He performed with the Foo Fighters in San Francisco's legendary Pier 70 and as a guest soloist on Mariah Carey's 1st Las Vegas residency at Caesar's Palace Las Vegas! He's also collaborated with Oprah Winfrey, DJ Vice, Slash (from Guns N' Roses), Paul Oakenfold, DJ AM, and Quincy Jones just to name a few.
Ravi is one of the most energetic DJs and powerful entertainers in today's industry. He is not only popular in Hollywood's party scene, but he is the inventor of the Live Remix which combines DJ-ing, Drumming, and hosting. He will get your audience out of their seats to dance and celebrate the joy of living! He doesn't just play Pop music either! You can expect to hear Hip-Hop, Rock, Funk, House, Reggaeton, Brazilian, and Latin music at his shows!