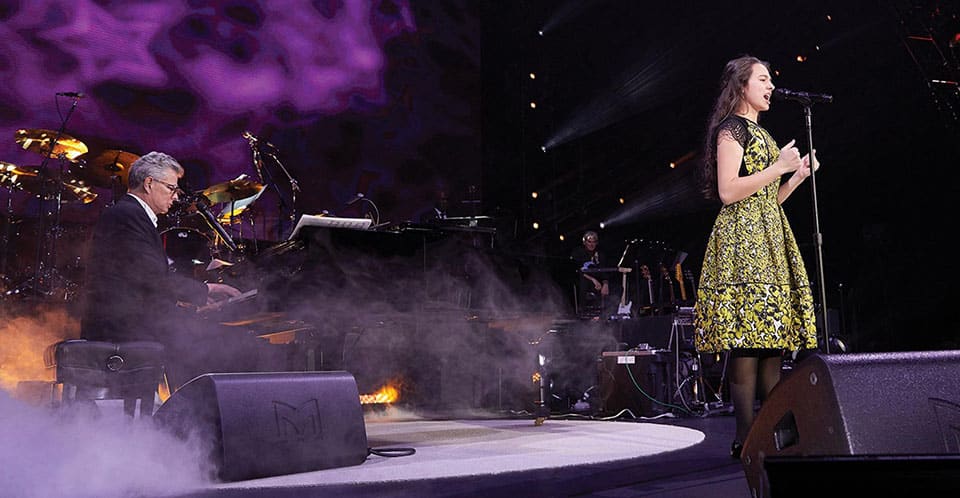 Over the last three years, Laura Bretan has taken the world by storm showcasing her incredible vocal abilities. Born in Chicago to Romanian parents, Laura began singing in church when she was just four years old. By the age of five Laura was playing the piano and participating in singing competitions.
In June of 2016 at the age of 14, Laura's life forever changed. She participated in "Romania's Got Talent" and won. Her performance went viral reaching tens of millions of people around the globe, and making  Laura Bretan a household name.
Laura has had the opportunity to perform with artists such as David Foster, Michael Bolton, Toto Cutugno, Ricchi e Poveri, Ethan Bortnick, Matteo Bocelli, Victor Micallef and in a line up with Jay Leno and Trisha Yearwood. She also regularly travels the U.S. singing the National Anthem for teams such as The White Socks and Chicago Bulls.
With the God-given talent of her incredible voice, Laura aims to bring joy into people's hearts through song. Her upcoming plans include recording an album, touring and continue her mission to help people in need.
After Laura finished her audition with America's Got Talent, Simon Cowell said, "I have NEVER heard anything like this in all my years I've been doing this show! THIS is why we made this show. To find people like YOU!" If the goal for your event is to provide an experience for your guests that they will never forget, Laura will not disappoint.