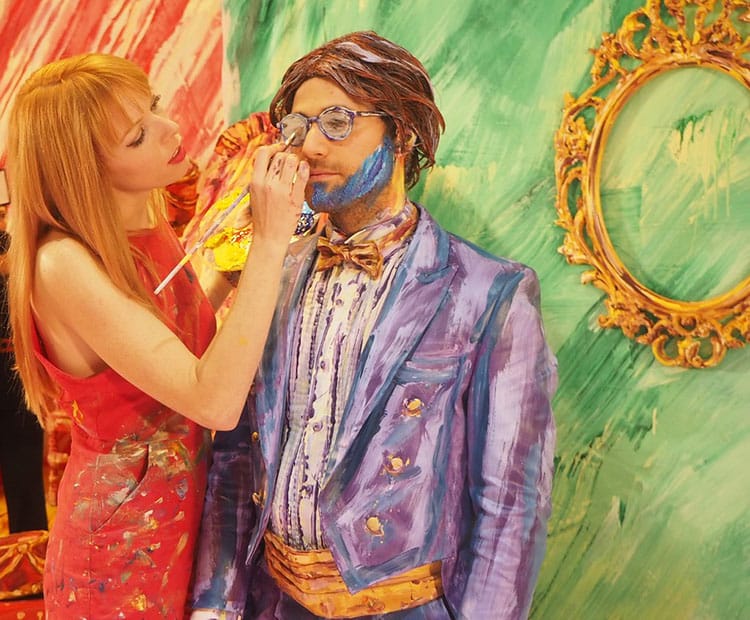 Alexa Meade was on the fast track to be a large part of politics. She grew up in Washington D.C. and has been quoted saying she laid out "a super-neat path" for herself. After interning on Capitol Hill for four summers and working on nearly a half-dozen campaigns, and studying the European Union in Europe, she knew that something felt off and she wouldn't be happy following the "super-neat path" she had earlier envisioned.
She took an art class during her studies to find a new method of fulfillment and what she found there would shape her career into something she never would have dreamed. After experimenting with different mediums and challenging her artistic mind, she found that she could make animate objects look like 2D images of themselves. She quickly jumped off the path to politics she was one, moved back home, and took an incredible leap of faith. She had built this awesome path and worked so hard on one particular journey that, "it felt like an incredible risk…and instead of getting a real job, I decided to make my job painting on grapefruits, eggs, and other things you're not meant to put paint on. It didn't really seem like it was a career path, but it felt like something I just had to do."
Alexa Meade is proof that sometimes dreams evolve and turn into things never imagined. Her career took off as she turned her 3D canvases into 2D works of art. Her custom techniques allow her to bring life to images and make still real-life events. Her art has been commissioned by companies such as Porsche, Ralph Lauren, Sony, and MINI Cooper She has also been featured in The Smithsonian National Portrait Gallery, The Lincoln Center, the Grand Palais, and the United Nations building.